1. 40-Hour Mediation & Conflict Transformation Certification Course
Mediation is a vital life skill that simply makes a person a better human being to relate to, and enables the person too to relate better with others. In families, workspaces, communities and nations broken by violence and conflict, this is a much needed skill to ensure vital spaces develop a culture of peace and peaceful co-existence, for improved productive and wellbeing of all concerns. Our 40-hour mediation certification course equips you to begin to practice as a professional mediator and conflict resolver. You join the pool of professional mediators able to resolve conflicts constructively as required by most worlds' judicial systems which have been promoting a shift from litigation to positive alternatives like mediation. Besides, all worlds' religions also actively encourage their followers to constructively resolve conflict and build peace and understanding to make the world a better place to live for everyone.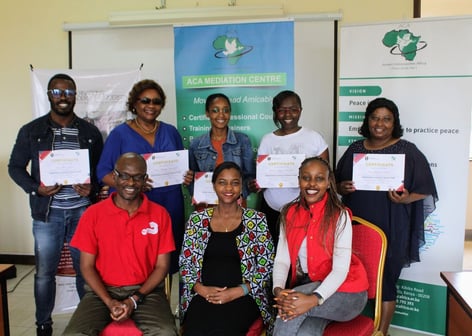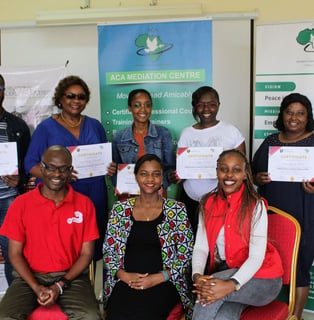 ACA Mediation Centre has made significant contributions to the field of mediation in Kenya, East Africa region and Beyond. The centre has trained hundreds professionals from diverse fields, ranging from faith-based leaders, human resource personnel and relationship managers, lawyers, court user's committee members and judicial officers, business and organizational executives, government officials, community leaders and local administration, counselors and psychologists & educationalists.


2.Advanced & Specialized Mediation Courses
ACA offers a wide range of 3-day advanced & specialized mediation courses, including:
Family Mediation

High level/ Stakeholder Mediation

Commercial Mediation

Workplace Mediation

Environmental Mediation

Training of Trainers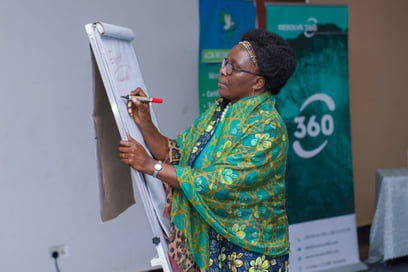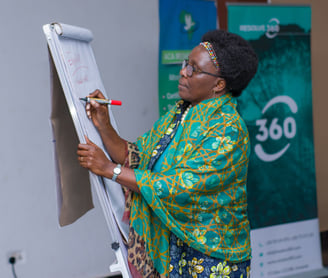 5.Conflict Resolution Master Class
We offer in-house tailored master class courses for professionals and executives in negotiation, mediation, facilitation & conflict resolution.
4.Refresher Courses
This is one to a two-day course where trained mediators refresh and deepen their mediation skills such as drafting settlement agreements & handling emotions or stalemates as well as learn about best practices in mediation.
3. Structured Mediation Mentorship &
Coaching
This is a six session program that sharpens and deepens the skills knowledge and competencies of already certified mediators making them confident, competent and competitive. We interweave, personal time, one on one sessions with the mentor/coach and peer learning and experience sharing.