1. Inner Peace & Healing Program
This is an enhanced edition of Healing Conversations. It is a transformational coaching journey designed to help individuals reclaim their inner peace, wisdom, and wellness. The program provides a safe and refined space, a compassionate ear to listen, a kind and loving presence, and guided support to help overcome brokenness and work towards holistic healing. The program is facilitated by experts and includes moments of quietude and reflection, actions that lead to healing, and an empowering spirit. Join us in this journey to unleash your wonder, wisdom, and wellness.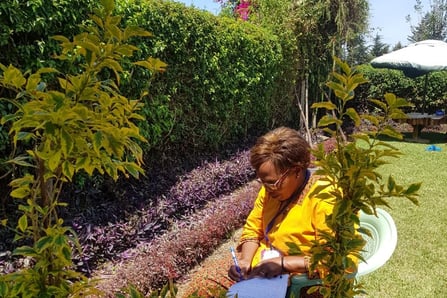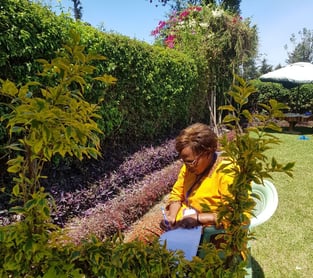 Our Intra-personal Peace Programs provide safe and refined spaces to empower people to move themselves from woundedness to wholeness. The programs are designed to help people: Rediscover their sense of self by recentering and focusing on what matters most , reclaim their inner peace, inner power, sense of wonder, reconnect with oneself and; Be mindful of their personal wellbeing.


2. Kabusha Peace Retreats
(Women & Teens)
Kabusha is Zulu for Rebirth. The demands of our day-to-day life can be so busy and consuming that we forget the joy, peace and beauty that life has to offer. We end up neglecting the intrinsic need to recenter and be mindful of our own wellbeing. Kabusha was born as a creative way to take a journey of self- discovery and reconnection with oneself.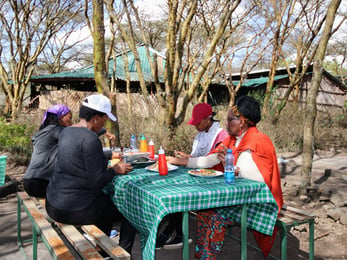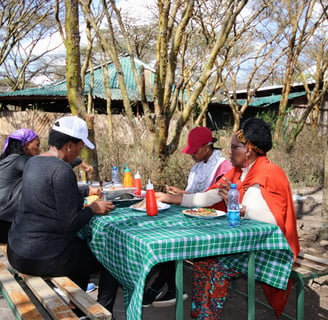 Kabusha Women's Peace Retreat (KWPR)
We organize an annual international peace retreat for women under the theme "5R Woman Reborn", with the theme colors being red and green. The Kabusha Women's Peace Retreat covers 5 areas of rebirth (holistic connections) namely: Renew your mind, Refresh your body, Recreate your heart, Recharge your spirit and Restore your soul. Besides the conversations and prolonged personal quiet/silent time, the retreatants can opt to undertake a personal "self-care" menu that includes sessions on transformational breathing, massage, reflexology, mindful living, inner peace and wellness stretches. Each participant is charged Ksh 15,000 and receives a certificate and a gift after successful completion of the program. A personal commitment to maintain the "reborn" routines and habits that lead to a better and more fulfilled life is taken home by the participants at the end of the Retreat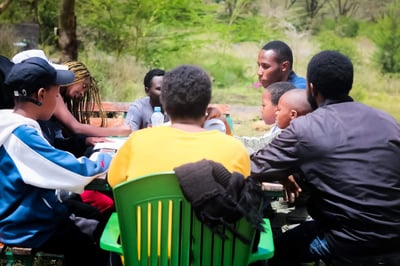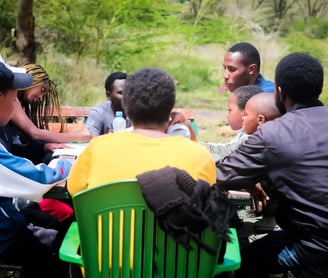 Kabusha Teens Retreat (KTR)
The Kabusha Teens Retreat is a 3-day program that is tailored to equip and empower teens and pre-teens with social emotional skills and competencies to help them maintain positive relationships and be physically and mentally healthy. The program is facilitated by trained psychologists, and consists of 10 candid conversations. Some of the topics tackled include: personal identity, emotional intelligence, overcomer's attitude, crossroad decision making, forgiveness and conflict resolution among others. The program is supplemented by adventurous outdoor activities that build resilience and eliminate paranoia while having loads of fun. The retreat is priced at Ksh 15,000 only. Upon successful completion of the program, participants will receive a certificate and a gift. Sign up and be equipped to navigate this crossroad season and land safely into adulthood.
3.Our 6-Session Mentorship & Coaching Program
Our 6-session mentorship & coaching program is designed for individuals who are looking to better understand themselves, their purpose and improve their career and relationships. The program will provide guidance on how to navigate life's seasons successfully, conquer fears and limiting beliefs, and ultimately feel better about themselves and others. Upon successful completion of the program, participants will receive a certificate and a gift. The program can be delivered physically, online, or through a hybrid approach to best suit the needs of the participants.