Since its establishment in 2001, ACA Mediation Centre has made significant contributions to the field of mediation in Kenya and beyond. The centre has trained hundreds professionals from diverse fields, ranging from faith-based leaders, human resource personnel and relationship managers, lawyers, court user's committee members and judicial officers, business and organizational executives, government officials, community leaders and local administration, counselors and psychologists & educationalists. Aside from training ACA Mediation Centre has spearheaded mediation curriculum development and standardization processes the most recent being the development of the Standard Mediation curriculum for the Mediation Accreditations Committee under the Kenya Judiciary Academy and the International Law Development Organization.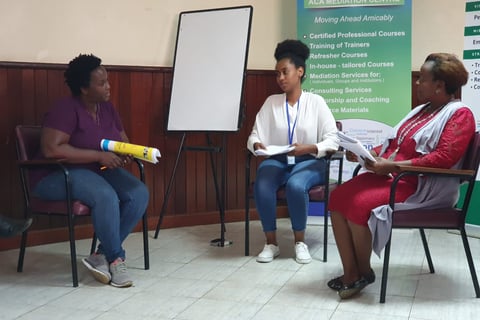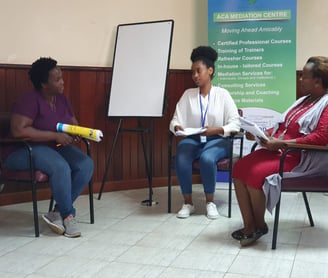 The impact of ACA Mediation Centre extends far beyond its training programs. Through its trainees, the centre has made tremendous contribution towards the field of mediation. The skills and knowledge they have acquired through our programs have enabled them to become catalysts for positive change in the field of mediation. As these mediators apply their training in their respective roles, they contribute to the wider adoption of mediation practices, promoting peaceful resolution of conflicts in their communities and organizations.
Trained hundreds of mediators and conflict resolvers, human rights advocates and peace ambassadors including youth and women

Developed training curriculum and training manuals for government, civil society, religious and educational institutions

Carried out numerous capacity building trainings, campaigns and policy briefs.

Conducted action research and published extensively in the mediation space

Worked on several training and research consultancies in the region including South Sudan, Kenya, Uganda, Burundi, South Africa, Ghana, Rwanda, Tanzania and Cameroon.